Door Closer Services in Greater Toronto Area - Installation, Repair and Replacement
By:Admin
Different Types of Door Closers - A Guide by Multi Systems Locksmith
Door closers are an essential part of almost every building, no matter if it's commercial or residential. They facilitate easy opening and closing of doors and also ensure that they close properly and safely, minimizing the risk of accidents. Whether you need a door closer installed in a newly constructed building or replacing an old one, Multi Systems Locksmith is here to help you. We provide expert installation, repair, and replacement services for door closers in the Greater Toronto Area.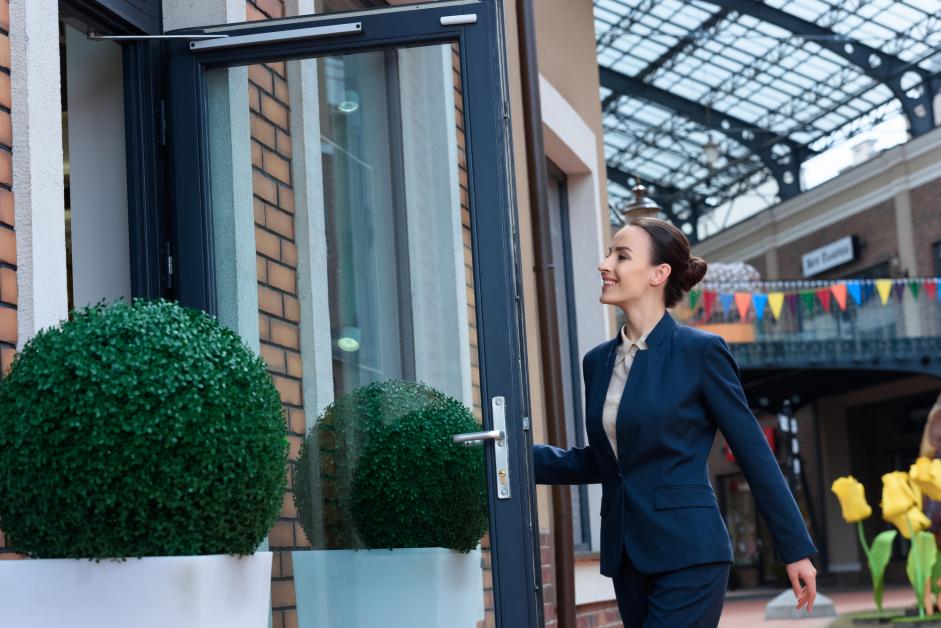 There are different types of door closers available in the market, and choosing the right one can be a challenging task. Here, we provide you with a brief guide to these different types of door closers to help you make an informed decision.
1. Surface mounted door closers:
Surface mounted door closers are the most common type of door closers used in commercial and residential properties. They are relatively inexpensive and installed on the surface of the door and frame. These closers are visible from the exterior of the door as they are mounted on the surface. They are easy to install and use, and their durability makes them a popular choice for door closers.
2. Concealed door closers:
Concealed door closers are hidden inside the door and frame, making them less visible from the exterior. They are suitable for buildings where aesthetics are crucial, and the door is required to blend in seamlessly with the surroundings. These door closers are also the best choice when a surface-mounted closer is not feasible due to the door's thickness.
3. Floor spring door closers:
Floor spring door closers are installed in the floor and come with a hydraulic spring mechanism that facilitates the opening and closing of the door. They are invisible from the exterior and give a sleek and modern look to the door. They are ideal for use in buildings where the door needs to be open in both directions, such as shopping malls, airports, and hospitals.
4. Overhead door closers:
Overhead door closers are mounted on the overhead frame and are commonly used in commercial and heavy-duty applications. They come in a range of sizes and strength, making them suitable for different types of doors. Overhead door closers are ideal for buildings with high traffic and heavy doors, such as airports, hospitals, and schools.
5. Automatic Door Closers:
Automatic door closers are powered by electricity and are used in buildings where a high volume of foot traffic is expected, such as shopping centers, hospitals, airports, and office buildings. They provide a convenient and hands-free access solution and open the doors automatically. Automatic door closers come in a range of styles and designs, including sliding, swing, and revolving doors.
Multi Systems Locksmith, the Auto Door Closer Factory, provides you with the best product for your commercial or residential property. Our professionals are experienced in the installation, repair, and replacement of door closers from leading brands to ensure that you get a high-quality product and service. Contact us at 416-520-9500 for expert advice on choosing the right door closer for your needs.